Cannabis App Development Company
App Development Force is a leading cannabis app development company adept in building custom marijuana apps. With our team of 100+ cannabis app developers, who average 8 years of experience in iOS and Android app development, we approach the development of custom cannabis apps with a high level of self-confidence. Whether it's a marijuana delivery app, cannabis app, or dispensary app, we can develop it to client's exact needs.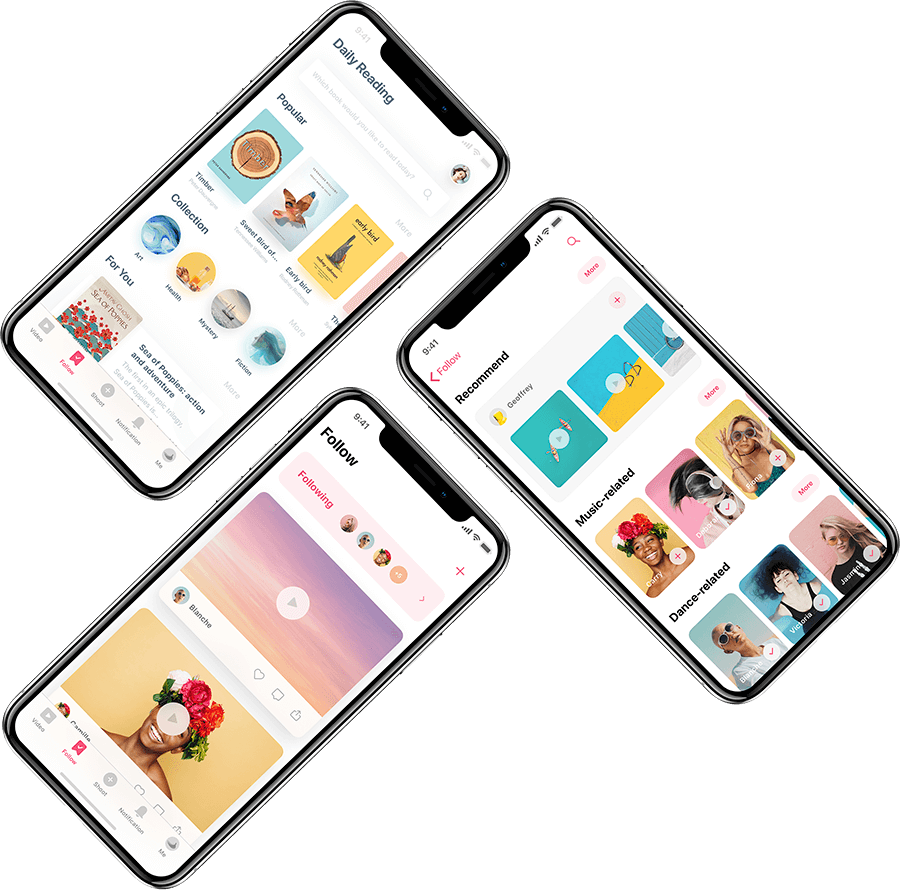 Ready, Set, Go
Our mobile app development process.
Consult
Everything begins with an introduction call during which we will ascertain your needs and write a scope of the project.
Design
Next is the mobile app designing phase, in which our graphic and UI/UX designers will make wire frames of your app.
Development
After design phase, we move onto the app development phase, where our programmers code the backend functionality.
Testing
After the development, our QA experts thoroughly test mobile application to identify any issues with its functionality.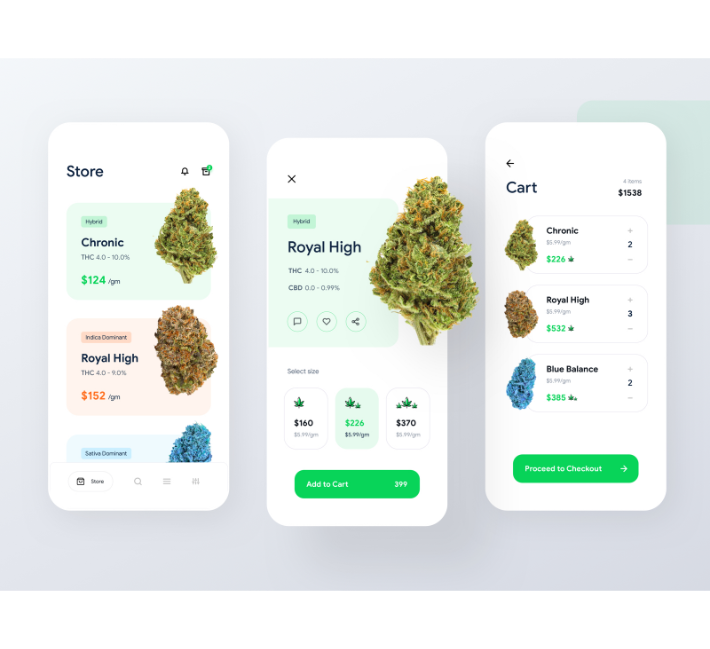 As a US-based cannabis app development company, our team works directly with business owners to develop their custom apps. There is a strong connection between cannabis and coding, as the research by marijuanamoment indicates that one-third of programmers use marijuana while working.
Our cannabis app programmers have made apps for cultivators, growers, distributors, and marijuana dispensaries. The online competition in this market is still decent; you can take this opportunity to start your own app.
Cannabis Delivery Apps
As the name suggests, cannabis delivery apps are just another kind of delivery app. Just like food delivery apps, these apps are for medical cannabis delivery apps. These apps are very useful for patients who cannot go outside. Delivery apps allow patients to order products online and have them delivered to their location. The common features of cannabis delivery apps are product catalogs, shopping carts, secure payment processing, delivery tracking, real-time updates, and notifications.
CBD Ecommerce Apps
Do you have a CBD retail shop? If you own a CBD retail shop you can invest in a CBD retail e-commerce app for your business growth. The ecommerce app will make it simple for your customers to order products online and this way you can have returning customers. If your competitors do not have an app, and you have one, your business will grow faster.
Dispensary Finder Apps
Cannabis patients may simply find authorized dispensaries in their area with dispensary finder applications. Particularly among patients looking for quick access to medical cannabis products, such apps have shown enormous growth in popularity. Patients can easily locate open dispensaries nearby with the help of the dispensary finder app, making it simpler for them to get medicinal supplies they want.
FAQs
What technologies and frameworks do you use for app development?
We use React Native, Node.js, Kotlin, and Swift.
Can you integrate third-party services and APIs?
A: Yes, we have extensive experience in integrating third-party services and APIs into cannabis apps, such as payment gateways, compliance tracking software, and data analytics tools.
How long does it take to develop a cannabis app?
A: The development timeline for a cannabis app can vary depending on the specific requirements, and usually can be built in 3 to 6 months.
Skilled Cannabis App Developers
Hire our punctilious cannabis app developers for architecting/developing your cannabis app. Our team aims to revolutionize this cannabis industry by building top-class apps for our clients. Whether you operate a cannabis license dispensary or a medical marijuana delivery service, a mobile app can be a tipping point for your business; our cannabis app developers can develop any kind of app with clearly given requirements. They have strong OOP concepts and hands-on experience in coding cannabis/marijuana apps. We believe in morality and professionalism!
Ready to Get Started?
Dear searcher, if you were looking for the best cannabis app developer(s), your search is over here! You've found a company that has the best experienced mobile app developers. With us, your project is in the hands of capable experienced app developers. Having made more than 30 cannabis apps and with the aptitude for original design and custom coding using logic and data structures, we are ready to convert your app idea into an actual app.