Cannabis App Development Company
App Development Force is a stellar cannabis app development company adept in building custom cannabis and marijuana apps. With a team of 30+ cannabis app builders who are experts in creating custom iOS, Android, and Hybrid apps, we can develop any type of marijuana app. Our agency has experience in creating cannabis delivery apps, medical marijuana e-stores, and other types of cannabis apps.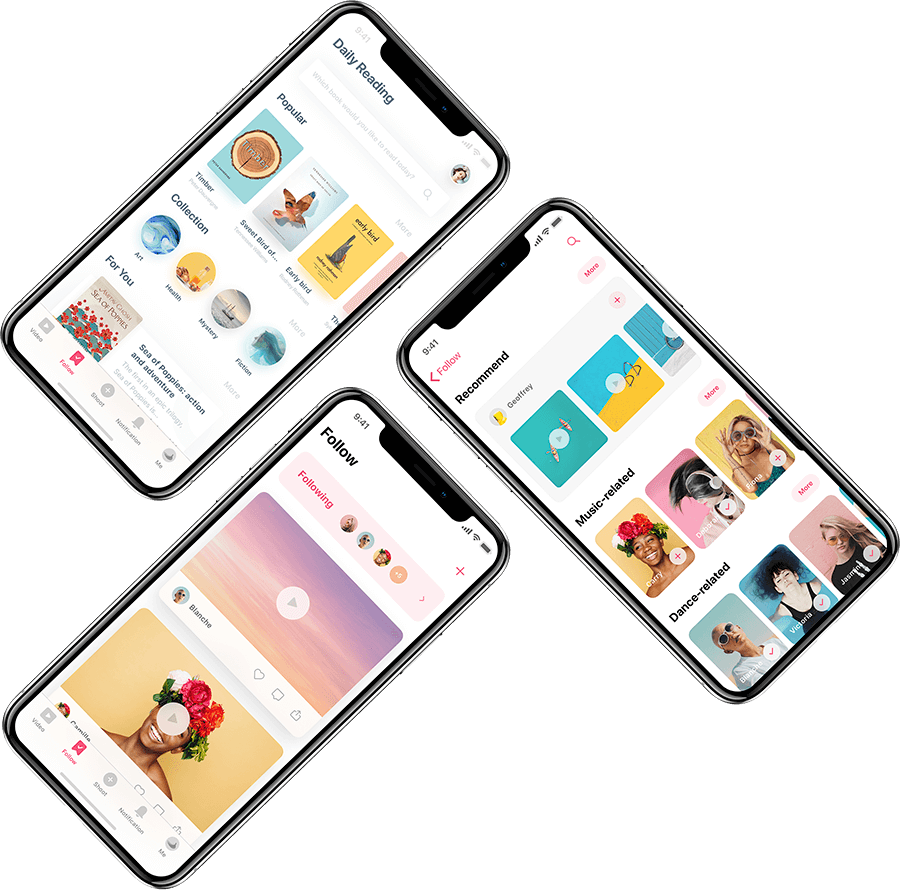 Cannabis App Market Statistics
Future of Cannabis Apps
Cannabis market has expanded by many folds ever since its legalization.
With relaxations in laws sales of cannabis for both medicinal and recreational purposes its sales has gone up.
It's a $70.6 Billion dollar market in the US alone.
Ready, Set, Go
Our mobile app development process.
Consult
It's all starts with the consultation where we will learn about your idea and requirements and define project scope.
Design
Custom UI/UX design is part of our design phase where we design mobile app wireframes and interfaces.
Development
After the design stage, we move to the app development stage, wherein our app developers create a distinctive cannabis app.
Testing
Our app developers play a crucial role in process they test app at every stage for bug free cannabis app development.
Cannabis Application Development Service
Developing cannabis and marijuana industry apps is our forte, and we have the expertise to create a diverse range of apps in the marijuana industry, including dispensary finder apps, online cannabis ordering apps, cannabis delivery apps, medical marijuana apps, etc.
Cannabis Delivery Apps
Cannabis delivery apps are among the most popular apps in the medical marijuana category. It allows customers to order cannabis products online and have them delivered at home. The cannabis delivery app offers features such as product catalogs, shopping carts, secure payment processing, and delivery tracking. It also provides real-time updates and notifications to keep customers informed about the status of their orders.
CBD Retail Apps
Have a CBD shop or products? You need a customized CBD e-store app for medical or recreational use. The CDB retail app makes it simple to order marijuana online and offers a simple process without any extra steps. Give your consumers the opportunity to order things through an app by streamlining the ordering process. It fosters a feeling of trust. Apps for cannabis e-commerce may offer a simple way to order marijuana and marijuana-related products online and have them delivered right to your door.
Dispensary Finder Apps
Dispensary finder apps enable people to easily locate licensed dispensaries in their vicinity. These apps have gained tremendous popularity, particularly among patients who seek immediate access to medical cannabis products. With the dispensary finder app, patients can quickly identify open dispensaries nearby without any hassle, making it easier for them to obtain the medical products they need.
Cannabis Ordering & Delivery App
Our team makes end-to-end cannabis ordering and delivery apps that offer a seamless online shopping experience for cannabis users. The cannabis ordering and delivery apps allow users to shop for cannabis products and have them delivered directly to their location.
FAQs
What kind of cannabis apps can you develop?
A: We can develop a wide range of cannabis apps, including dispensary management apps, cultivation apps, ecommerce apps, delivery apps, and more.
What technologies and frameworks do you use for cannabis app development?
We use React Native, Node.js, Kotlin, and Swift.
Can you integrate third-party services and APIs into cannabis apps?
A: Yes, we have extensive experience in integrating third-party services and APIs into cannabis apps, such as payment gateways, compliance tracking software, and data analytics tools.
How long does it take to develop a cannabis app?
A: The development timeline for a cannabis app can vary depending on the specific requirements, and usually can be built in 3 to 6 months.
Cannabis App Development Solutions for Cannabis Businesses and Medical Marijuana Dispensaries
As the competition is growing companies are adopting new methods for business growth. Whether you operate a cannabis store or a marijuana delivery service, a mobile app can be a game-changer for your business. Our cannabis app developers can develop any kind of app for businesses in this space be it mobile apps for cannabis delivery, retail, marketing, or distribution. Our team consists of creative thinkers, technology nerds, and problem solvers; all dedicated to making the best marijuana apps. Their app design and coding skills are second to none, consistently impressing clients with their stunning work.
How Much Does Cannabis App Development Cost?
With marijuana's proven health benefits and popularity, now, many countries have made it legal to consume and sell cannabis for medical usage. In the process, it has opened up a whole realm of possibilities for the traders of the industry…
How Much Money Can An App Make?
The industry of mobile applications is growing by leaps and bounds. Mobile app developers are constantly increasing, so is the number of apps. Apps have the potential to generate millions of dollars each year in revenue however largest chunk among…
Ready to Get Started?
If you're seeking best cannabis app developers, your search has come to an end! We are the premier award-winning cannabis app development company that is ready to work on your app development project. With over 30 remarkable cannabis apps under our belt and the ability to code and bring your app idea to life, we are the perfect partner for your cannabis app project. Let's get started! Contact us today for a quote.