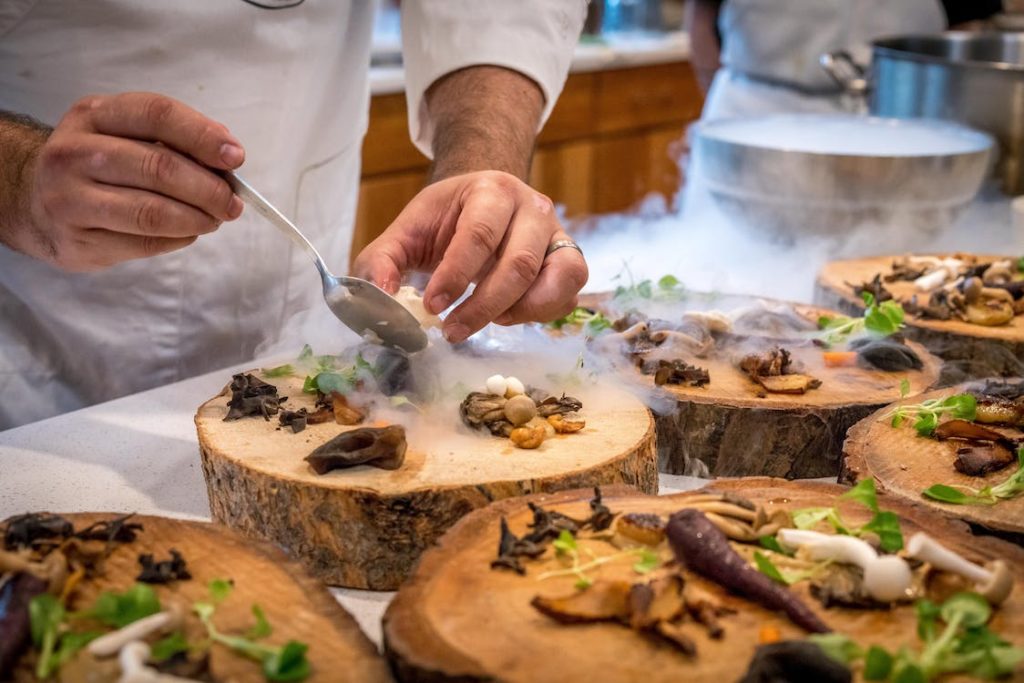 Simply put, on average restaurant app development cost $10,000 to $200,000 from idea to launch.
For more precise estimations, contact us!
As the restaurant industry is expanding almost everywhere in the world the fact cannot be ignored that restaurant app users are growing too. In an environment of intense competition, many restaurants invest in their own restaurant apps development.
Restaurant businesses have started realizing the enormous potential of mobile apps for sales improvement, better hospitality, customer support, and process management. If you own a restaurant business and you don't have an app, you are missing business and this app development pricing guide is for you.
Restaurant App Development Cost Guide:
The Restaurant app owners can make well-informed choices when starting their app development journey by being fully aware of the associated costs mentioned in this guide.
If you are considering building a restaurant app, factors such as platform selection, app features, app type, and the location of your development team will affect cost.
Platform (IOS, Android, Cross Platform)
iOS apps are compatible exclusively with iPhones, while Android apps are designed for Android OS. If you intend to reach users on both iOS and Android users, cross-platform app development is the way to go.
App Features
A restaurant app typically includes digital menus, order placement capability, reservation booking capability, push notifications, table management, loyalty programs, online payment, feedback systems, live chat, and many other features. The more the number of features, the higher your restaurant app development costs will be.
Development Approach
Development costs are influenced by factors such as labor costs, developer experience, skill set, the location of the app development agency, and the size of the agency.
App Backend
The app backend infrastructure for data storage, server management, API, and security measures plays a part in the final app development cost.
Why Restaurant App Development?
The restaurant app has become an important part of the contemporary food industry, enabling restaurants to improve services, raise productivity, and increase sales. As food delivery is now a fully developed concept, users expect the restaurant to have their own apps so they can order food.  
Applications like Food Panda and DoorDash have achieved significant success in the restaurant and food industries, largely due to their innovative ideas, and now the large people at large use restaurant apps for food deliveries. Mobile app development is also a business growth strategy for restaurants; with the help of app, they can reach more customers.
Types of Restaurant Apps:
Examples (Uber Eats, DoorDash, Grubhub)
Examples (OpenTable, Resy )
Restaurant Aggregator Apps:
Examples (Yelp, Zomato).
Loyalty and Rewards Apps:
Examples (Dunkin' Donuts, Starbucks Rewards)
Examples (Chipotle's Mobile Ordering App, Starbucks Mobile Order and Pay)
Team Requirement for Restaurant App Development
On average a team of 10 works on restaurant app development projects which include:
– 1 Business Analyst
– 2 App Designers
– 4 Mobile App Developers
– 1 Project Manager
– 2 QA Tester
If you are an owner of a big restaurant or own a restaurant franchise and you do not have an app, you are missing customers, as a business growth strategy it is the best chance for you to invest in restaurant app development. You can't expect to get all your online orders through UberEat, you can easily double your sales by having your own app. App Development Force team has worked on many restaurant and food delivery app development projects, and our team understands restaurant app requirements very well, we can develop your app too, Contact our app development team for custom app development.

Jess is a Technical Content Writer at App Development Force with a remarkable 15-year journey in mobile applications development and technology consulting. Holding a PhD in Mobile Computing, he has contributions to research, development, and technological leadership.